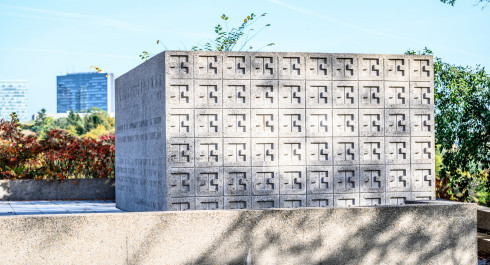 Monument of Robert Schuman
Monument of Robert Schuman
Designed by the Luxembourg architect Robert Lentz, this historic monument was unveiled in 1966 and consists of three steel-girders ending in 6 spikes.
The latter represent the six founding states of the European Community for Coal and Steel (ECCS): Belgium, the Federal Republic of Germany, France, Italy, the Netherlands and Luxembourg.
The inscription on the memorial stone is an excerpt from the speech of Robert Schuman of 9th May 1950.
Other Monuments and places