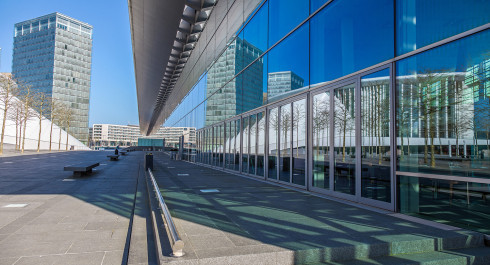 European Convention Center Luxembourg
European Convention Center Luxembourg
The basement level of the Alcide de Gasperi Building now houses the European Convention Center Luxembourg (ECCL) designed by a consortium of the Luxembourg architects Schemel & Wirtz and the Frankfurt bureau Jourdan-Müller/PAS.
For the first three floors, the façade is fully glass-fronted and surmounted by a 300m long, projecting, large metallic canopy.
The conical plenary room, visible in the interior of the building, is panelled with exotic woods and is used for European meetings in Luxembourg.
Other Monuments and places