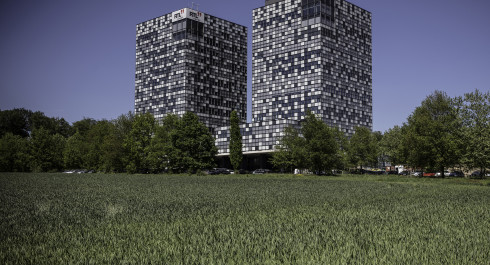 The roots of the company's history date back to 1924, the year when Radio Luxembourg first went on air. Compagnie Luxembourgeoise de Radiodiffusion (CLR) was founded in 1931. As a European pioneer, the company did broadcast a unique programme in several languages using the same frequency.
RTL Group itself was created in spring 2000 following the merger of Luxembourg-based CLT-UFA and the British content production company Pearson TV, owned by UK media group Pearson PLC. CLT-UFA itself was created in 1997 when the shareholders of UFA (Bertelsmann) and the historic Compagnie Luxembourgeoise de Télédiffusion – CLT (Audiofina) merged their TV, radio and TV production businesses.
Bertelsmann has been the majority shareholder of RTL Group since July 2001. The shares of RTL Group are publicly traded on the regulated market (Prime Standard) of the Frankfurt Stock Exchange as well as the Brussels and Luxembourg stock exchanges.
Other Monuments and places