Christmas Market - Winterlights
19.11.2021 - 02.01.2022

Christmas Market - Winterlights
As the festive season approaches, the city of Luxembourg is transformed into a winter wonderland that plunges its visitors into the heart of the Christmas magic. A magical world waiting to be discovered during a guided tour!
Winterlights programme:
The 2021 Winterlights festival will include some 100 chalets and other attractions set up at 9 different locations throughout the city centre and Gare neighbourhood. Christmas decorations, craft products, toys, clothes, jewellery, confectionery, food and drink, rides (Ferris wheel, miniature train), ice skating rink, concerts, workshops and shows for kids... there's something for everyone, from the traditional to the more unconventional.
"Lëtzebuerger Chrëschtmaart" at Place d'Armes
"Wantermaart" at Place de la Constitution
"Niklosmaart" at Place de Paris (new location!)
"Winterlights on Ice" at Kinnekswiss (new!)
"Winterkids" in the courtyard of the Old Athénée (new!)
"Wanterchaleten" ("winter chalets") and "Pêche aux canards" (hook-a-duck) at Puits Rouge (new!)
"Wanterzuch" (train ride) at Square Jan Palach
"Le Chahut des contes" (merry-go-round) on Grand-Rue (new!)
"Les rennes volants" (children's ride) at Place Guillaume II (new!)
Concerts at Notre-Dame Cathedral
Kleeschen on Tour
"Stater Schmatten" (association of Luxembourg City smiths)
For more information:
Guided tours:
On the occasion of Saint Nicholas' Day, undoubtedly the most important children's day, the Luxembourg City Tourist Office (LCTO) has put together a special programme for children aged 6 and over (and their parents). On 4, 5 and 6 December, they can take part in a "City Promenade for kids", a guided tour in the form of a treasure hunt combining the discovery of the capital with the legend of Mélusine. At the end of the tour, each child will receive a traditional "Tiitchen" (bag of sweets): a traditional gift for St Nicholas' Day!
In addition to the guided tours for the little ones, the LCTO will also organise "City Lights Promenade" at dusk. Let yourself be enchanted by the magical atmosphere and discover the capital's must-sees under the magic of Christmas with, among others, the prestigious Grand Ducal Palace, the Corniche, commonly called "the most beautiful balcony in Europe", as well as the various and numerous special illuminations of the "Winterlights" programme.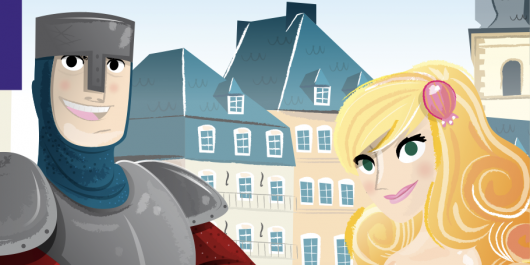 A city tour for kids in the company of Count Siegfried and Melusina.This exciting tour for kids from 6 years old and their parents takes them on a scavenger hunt around the city while bringing them th...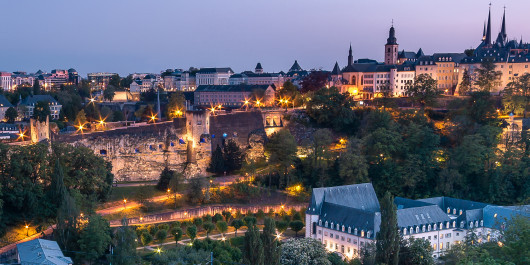 The City Promenade is the perfect way to get the most out of your stay in Luxembourg City. Accompanied by one of our official guides, you will discover the former fortress city's top attractions and h...