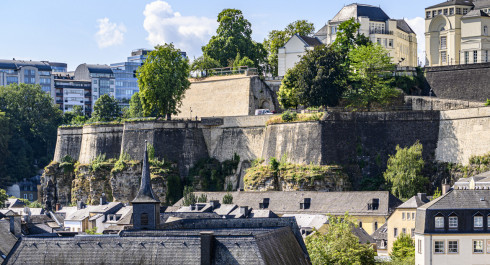 Among historic monuments in Luxembourg, the Holy Ghost Monastery was founded in 1234 on the square bearing the same name.
As the third ring was built in the 14th century, the plateau was linked to the protected part of the city.
Its military and strategic location was recognized during the first Spanish domination, but its final shape dates back to 1685-87, when the French military fortress builder Vauban expanded the site of the citadel and strengthened the walls and bulwarks into bastions.
Currently, the new "Cité judiciaire", heart of the Luxembourgish justice is located here.