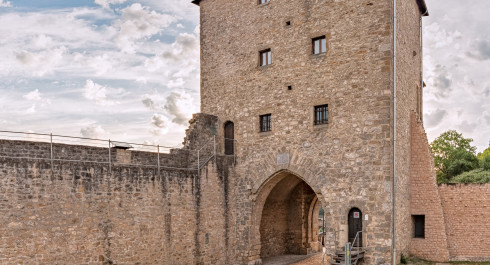 Jacob Tower and "Dinselpuert"
Jacob Tower and "Dinselpuert"
On the way we pass a bigger gate, the Dinselpuert, or Jacob Tower also named "old Gate of Trier". From April to October, the film "The birth and the significance of the city walls in the Middle Ages" is shown here. This gate of the Wenzel wall, with its rectangular ground plan, used to have a drawbridge, a moat in front of the gate and a cannon casemate in the top floor. The "Dinselpuert" was constructed in the 15th century.