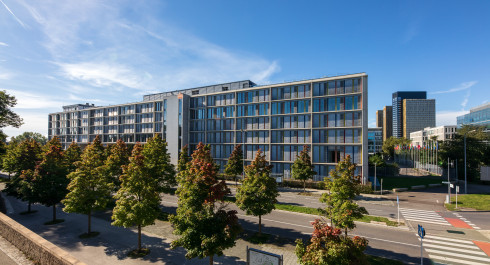 European Court of Auditors
European Court of Auditors
The European Court of Auditors, the Union's financial watchdog, is an independent body responsible for monitoring the EU's finances. It checks how the institutions are managing their income and expenditure, and ensures that they spend their funds as thriftily and efficiently as possible. Once a year it publishes an annual report detailing its auditing role.
The Court of Auditors of the European Union is a typical example of the urban redevelopment of the Kirchberg.
The parent building stands at the heart of an urban block.
The 1st and 2nd extensions (2003 and 2012) were built by the Luxembourg bureau Atelier d'architecture et de design Jim Clemes with street frontage façades.
This rhythm is visually accentuated by narrow lines of primary colours.
Other Monuments and places