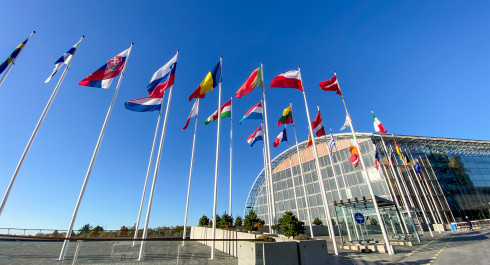 European Investment Bank in Luxembourg City
European Investment Bank in Luxembourg City
The European Investment Bank (EIB), the banking institution of the European Union for long-term investments, has been founded in 1957 by the Treaties of Rome. The building is the work of the English architect, Sir Denys Lasdun (1914 - 2001) an eminent exponent of the modernist movement known as "brutalist" and who also designed the Royal National Theatre in London.
The 1st extension to the bank was also designed by Denys Lasdun in 1990, but, by contrast, literally merges into the countryside.
Today, it is covered by a wooden deck which forms an outside terrace above the connecting passage to the 2nd extension (2009) built by the Architectural agency Ingenhoven Overdiek & Partners.
Other Monuments and places