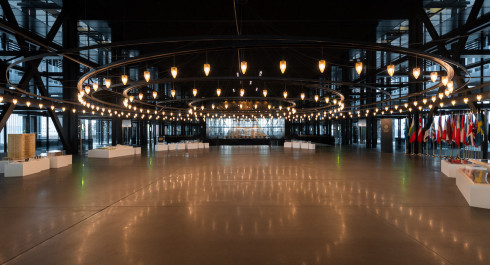 European Court of Justice
European Court of Justice
Luxembourg is the headquarter of the Court of Justice, the role of which is to ensure that EU law is interpreted and applied uniformly in all Member States. To this end, the national courts can also refer questions to the Court of Justice. The Court of Justice rules, on request, on whether the Member States and bodies of the EU are meeting their obligations.
The original building with its structure in Corten steel, was very striking at the time of its construction (1973, Jean-Paul Conzemius, Francis Jamagne and Michel van der Elste).
Entirely dismantled, cleaned and rebuilt, it now forms the heart of the structure.
The 1st, 2nd and 3rd extensions (1978-1988, 1989-1992, 1991-1993, Paul Fritsch, Jean Herr, Gilbert Huyberecht, Bohdan Paczowski, with Isabelle van Driessche for the 3rd) now form the foundation for the 4th extension of the Court of Justice (Dominique Perrault architectes in association with Paczowski & Fritsch and m3 architectes), built in a ring around the original building.
The Court of Justice also comprises two 24-storey towers for the translators'offices. The towers are bronze with metallic mesh façades, and are linked to the rest of the institution by a connecting service gallery which borders the main ceremonial forecourt.
The "large" extension was completed in 2006. A 5th extension is planned in the form of a third tower and a building fronting on to Boulevard Konrad Adenauer. This extension will be situated around the enlarged forecourt which will be accessible to public and provide a public area.
Other Monuments and places