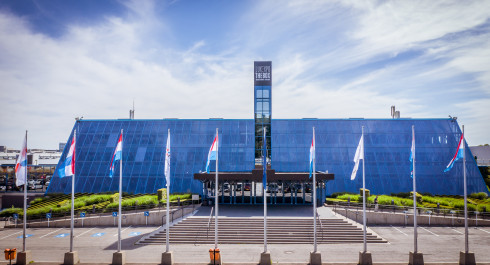 Luxexpo The Box
Luxexpo The Box is the Greater Region's ultimate destination for promotional, business and social events.

Founded in 1954, Luxexpo The Box has since then grown to become one of the safest, most influential, and best equipped event locations in Central Europe. With a team of multilingual, versatile and creative people as well as over 34.000m2 of space, the event organiser is set to translate any idea into an extraordinary event experience, while always prioritising compliance with health and safety measures and remaining conscious of its ecological footprint.
Luxexpo The Box understands what it takes to thrive in an ever-changing environment, which is why the venue combines outstanding design with state-of-the-art event technology to create an inclusive and engaging environment for all attendees, whether they are live on site or following the events virtually from anywhere else in the world. With its annual trade fairs Vakanz, Antiques and Art Fair, Springbreak, The Box Street Market, Home Expo and Expogast, the event organiser proves its inventiveness and creativity time and again.
Exhibiton & Congress Center | 10, rue du Circuit de la Foire Internationale
L-1347 Luxembourg