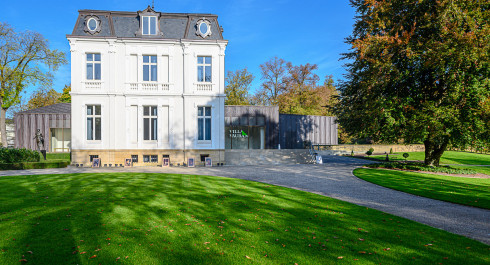 Villa Vauban, Luxembourg City Art Museum
Villa Vauban, Luxembourg City Art Museum
The Villa Vauban was conceived to emphasize the historical character of its collections, consisting of art works acquired by wealthy private individuals in the 18th and 19th centuries.
The Villa Vauban, dating from 1873, was restored by Luxembourgish architects Diane Heirend and Philippe Schmit, who were able to create a link between its historical architecture and its contemporary extension.
Nestled in the heart of a park designed by French architect Edouard André, the VIlla Vauban is a haven of peace right in the middle of the municipal park.