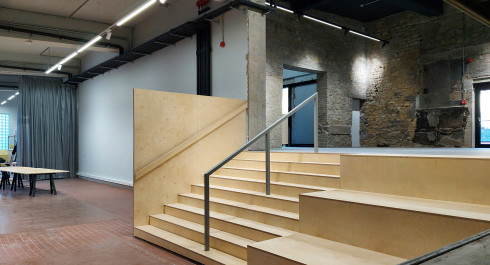 luca – Luxembourg Center for Architecture
luca – Luxembourg Center for Architecture
The luca - Luxembourg Center for Architecture is the main cultural actor at the national level for the creation and dissemination of knowledge on the origins, current conditions and value of architecture and urbanism as expressions of human civilisation and critical factors for a sustainable quality of life.
Since its creation in 1992 under the name "Fondation de l'Architecture et de l'Ingénierie", the organisation's main objective is to foster the quality of the built environment as an essential value of contemporary society.
As a platform for exchange and action for a wide audience, from the curious amateur or committed citizen to the political decision-maker or professional, luca organises a wide cultural programme responding to the diversity of its audiences. Its public programme includes exhibitions, conferences, round tables and debates, screenings, guided tours and an educational programme.
Moreover, luca has a "resource centre", which brings together archives and a library of architecture, and which offers access to a document collection of nearly 8,000 references about architecture, engineering, urban planning, landscape design, construction, housing and design in German, French and English. Old and recent, they offer the audience additional research and documentation tools.
| | |
| --- | --- |
| Monday | Fermé |
| Tuesday | 12:00 - 18:00 |
| Wednesday | 12:00 - 18:00 |
| Thursday | 12:00 - 18:00 |
| Friday | 12:00 - 18:00 |
| Saturday | 14:00 - 18:00 |
| Sunday | Fermé |