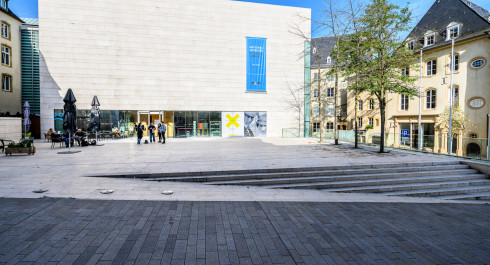 Nationalmusée um Fëschmaart
National Museum of History and Art
Nationalmusée um Fëschmaart
The National Museum at the Fish Market has undergone a substantial extension and refurbishment.
Three levels of 700 square metres each have been carved out of the rock which is visible through glass walls.
The new underground galleries are used to display the very significant archaeological collections of the museum.
The old building, which has also been considerably transformed, houses the fine arts, the medieval collections, the coins and medals and the arms and fortress section.
The decorative arts continue to be on display in the patrician houses of the 17th and 18th centuries in the rue Wiltheim.
| | |
| --- | --- |
| Monday | Fermé |
| Tuesday | 10:00 - 18:00 |
| Wednesday | 10:00 - 18:00 |
| Thursday | 10:00 - 20:00 |
| Friday | 10:00 - 18:00 |
| Saturday | 10:00 - 18:00 |
| Sunday | 10:00 - 18:00 |