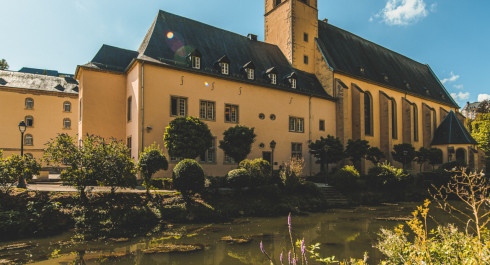 Also named Saint John on the Stone, it is mentioned as early as 1309 in the foundation document of Count Henry VII.
At the same time as Neumünster Abbey, a new church is set up in 1606, whose present shape, however, dates from 1688 to 1705.
The Renaissance portal, the rich Baroque interior, the organ constructed in 1710 and the Black Madonna are all remarkable.
Supposed to work miracles in emergencies, this picture of the black blessed virgin is a creation of the Parler School of Cologne in the 14th century.
Other Churches & Cemeteries