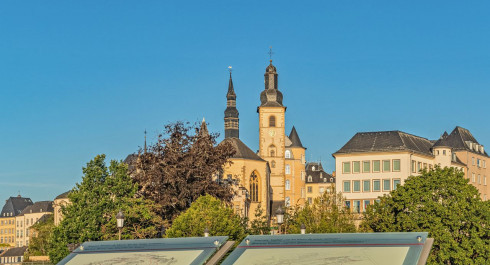 It is the oldest holy building in the city, replacing the castle chapel of the Counts of Luxembourg placed on the same site in 987.
In the course of the centuries the church was destroyed several times, but always reconstructed, altered and extended.
Its present appearance goes back to 1688, although it was of course restored in the 60s and the 80s.
In view of its turbulent history, it combines elements of Romanesque, Gothic and Baroque architecture.
Other Churches & Cemeteries