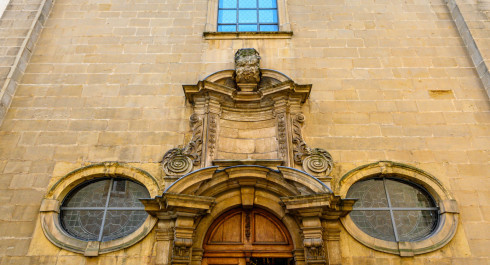 Also called Church of the Trinity, it was built between 1739 and 1742.
During the French Revolution it was seized and temporarily used as a theatre, before being handed over to the Protestant garrison in 1817.
The richly decorated portal strikes through its clear lines and is doubtless one of the most beautiful of the city.
Other Churches & Cemeteries