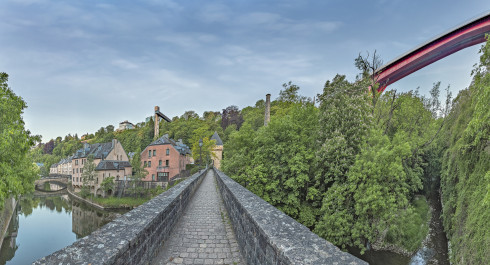 The Vauban Towers are named after the medieval constructions they replaced: the Eich Gate and the Bons Malades Gate.
During the French siège, Vauban identified the largely unfortified Pfaffenthal and the adjacent heights as the fortress' weak points.
Consequently in 1685 he had these sections incorporated into the fortress. He reinforced the heights with two forts and closed the vallex off with a protective wall, which linked Fort Berlaymont on the city side to the new forts on the Grünewald heights opposite.
Doors on the first floor opened to the rampart walkway in the protective walls.
Other Monuments and places