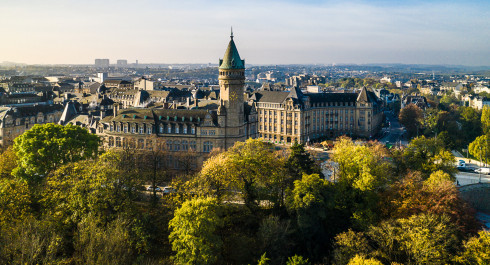 The State Savings was created by law in 1856.
The architect Jean-Pierre Koenig (1870-1919) started in 1910 the construction works on the new building which was finished in 1913. During the construction works the persons in charge noticed that the building was way too small and as a consequence a first annex to the existing building was built in 1913. A second mounting followed 1933 .
The State Savings Bank Building has been built in historism style and imitates the french Néo-Renaissance. The most prominent element is the tower (46 meter), that sets a distinctive accent to the skyline of Luxembourg City.
Other Monuments and places