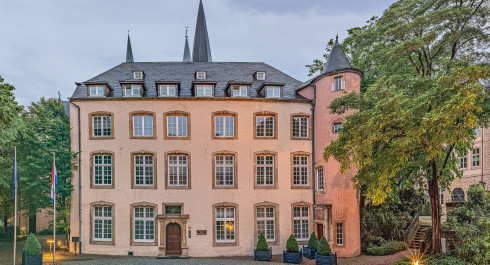 The so-called "Maison de Bourgogne", or "House of Burgundy", is located in the heart of the government quarter. The building has first been recorded in 1447. This is where Claude du Fay of Neuchatel lived, the representative Governor of Charles the Bold, Duke of Burgundy, and later of Archduke Maximilian of Austria.
Typical of this transitional period between gothic and renaissance are the pillars and pointed arch of the entrance to the brick-built and completely preserved tower. It is one of the oldest buildings in Luxembourg.
Since 1975 the "Maison de Bourgogne" has been the home of the Ministry of State, serving as the seat of Luxembourg's Prime Minister. In English it would be called the Chancellery.
Others Monuments and places