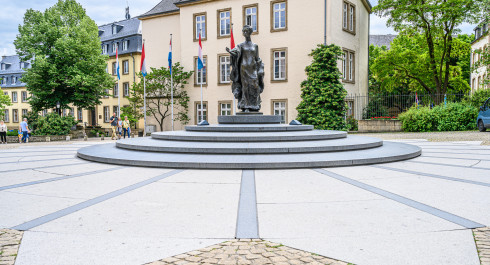 Situated near the Cathedral and the Government district, Place de Clairefontaine was redesigned at the end of the eighties in the framework of extensive restoration and reconstruction involving the entire district.
The name of the square comes from a place of shelter, a refuge belonging to the abbey of Clairefontaine which is near the Belgian border.
The same refuge was demolished in 1933.
A monument in honour of Grand Duchess Charlotte (1896-1985), designed by the Parisian sculptor Jean Cardot, was erected on this square in April,1990.
Other Monuments and places