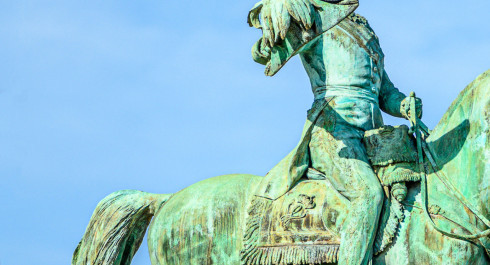 Equestrian Statue of William II
Equestrian Statue of William II
Among the famous statues in Luxembourg-City, this bronze statue was set up on William Square to pay tribute to the King and Grand Duke William II of Nassau-Orange.
He ruled from 1840 to 1849 and, one year before his death, granted the Grand Duchy its first parliamentary constitution, one of the most liberal in Europe at the time.
The riding figure of William II is the work of the French sculptor Antonin Mercié; the statue of the horse is by Victor Peter.
The pedestal of the monument reveals the coat of arms of the House of Orange-Nassau and of Luxembourg and the ones of the 12 cantons of Luxembourg.
An accurate copy of the statue can be found in The Hague.
Autres Monuments & Places