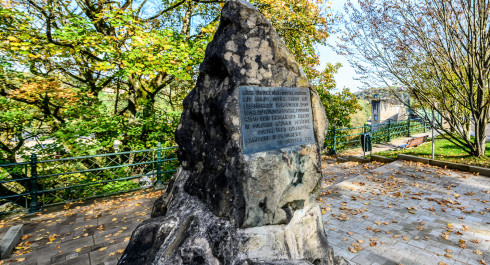 Among the historic monuments, the Goethe Memorial on the Bock promontory in the Montée de Clausen has been erected in the year 1935 .
The monument reminds the Luxembourg layover of the german poet Johann Wolfgang von Goethe in 1792.
The locket as well as the inscription are creations of the Luxembourgish sculptor Albert Kratzenberg.
Other Monuments and places