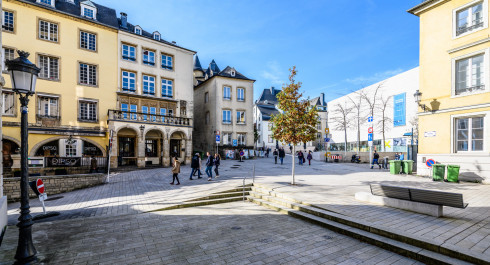 As the former crossroads between two Roman roads, it is the historical centre of the Old Town. The first markets took place here, on the forecourt of the castles of the Dukes.
At the time, the original inhabitants went about their business here, had their social contacts in these narrow lanes surrounding the old market, also called cheese market.
Generally speaking, the buildings lining the square are of great historical value.
Nowadays the National Museum of History and Art is situated here.
Other Monuments and places