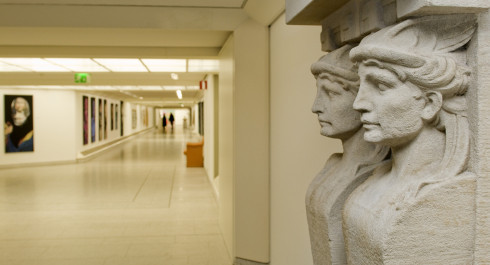 The Art Gallery "Am Tunnel" of the Banque et Caisse d'Epargne de l'Etat Luxembourg provides a unique setting for the bank's collection of contemporary art, which includes works by some 100 artists living in the Grand Duchy.
A permanent collection of photographs from Edward Steichen, as well as regular itinerant exhibitions of well-known artists enhance the cultural variety of Luxembourg's most unusual art gallery, located 50 feet under the ground.
Opening hours
Monday to Friday from 9 a.m. to 5.30 p.m., Sunday from 2 p.m. to 6 p.m.
Free admission