Mansfeld Circular Walk
In the footsteps of Governor Mansfeld through the suburb of Clausen
The historical Mansfeld Circular Walk takes you around the lower town of Clausen, retracing the footsteps of Peter-Ernst von Mansfeld, former governor of the Duchy of Luxembourg. Discover the few remains of his castle built in the second half of the 16th century and enjoy breathtaking views of the old town!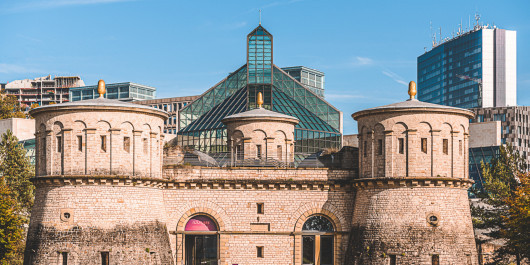 Named after the Austrian commander-in-chief of the fortress, Baron of Thüngen, it was built in 1732 to enclose the defence work called Redoute du Parc (Park Redoubt) set up by...
More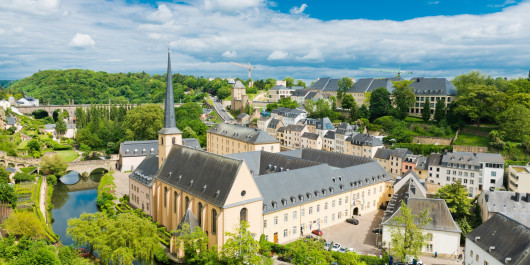 The old Altmünster Benedictine abbey was destroyed in 1542 so that the Benedictine monks built a new abbey in the suburb of the Grund. The Neumünster Abbey consisted of a...
More
Duration
3 hours
Number of people
max. 10