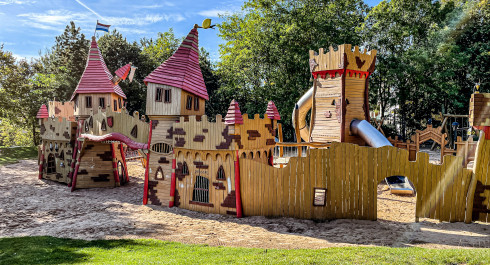 Themed castle playground Belair
This playground is literally out of a fairytale…
Themed castle playground Belair
Castles and princes, carriages and princesses, a little fairyland accessible to all, with nice facilities, swings, slides, and happy children running around while parents can enjoy their discussions seating sitting on the benches.
It is actually athe type of playground you would expect to see in theme parks or themed nature adventures.
This playground features:
Castle theme playground with different wooden structures.
Toilets
Tables
Benches
Water fountain
Big slide
This playground will definitely become one of your and you family's favorites. The feeling of coziness is also present. Perfect spot for family outings and playdates. Happy kids, happy parents!
Text and photos by TravelMatKanner