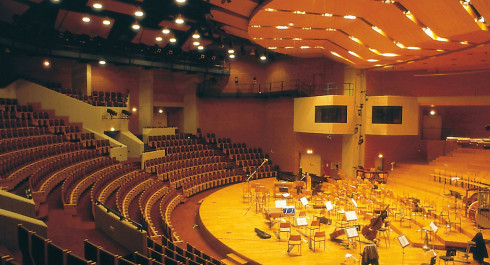 Conservatoire de la Ville de Luxembourg
Conservatoire de la Ville de Luxembourg
Located in the city district of Merl, it was inaugurated in 1985.
Apart from lots of rehearsal rooms for the teaching of music, dance, diction and drama, the building is also equipped with a modern concert hall with 620 seats.
It also houses a museum for old music instruments, a specialized library, a music library and large archives for musical pieces.