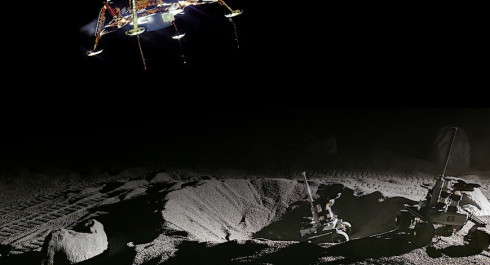 02.01.2024
Mission to the moon
Discover the thrill of space exploration as you embark on a mission to the Moon! Plan, design, and construct your own lunar landing module and test its reliability on our lunar landscape. A spaceship will drop it from higher and higher altitudes. Can you meet the challenge?
Holidays Workshop – (02. jan - 07. jan/ 14:30 - 17:30)
EN, LUX, FR, DE
all audiences
entrance 'natur musée':5€
No need to register, just drop by at any time between 2:30-5:30PM !
From Tuesday 02.01.2024 to Sunday 07.01.2024
19H00 - 19H00
Content provided by Echo.lu – Content non-binding and subject to change.

To advertise your event (taking place in the capital) in our calendar, register all the information on Echo.lu and display it on our agenda.