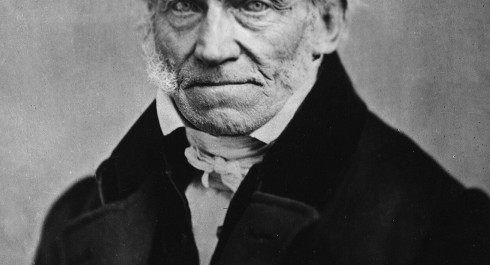 16.12.2023
Lebensweisheit nach Schopenhauer:
Lebensweisheit nach Schopenhauer:
Bekanntlich ist Schopenhauer ein pessimistischer Denker: In seinem philosophischen Gespür betont er den Menschen in seiner Natürlichkeit als triebgesteuertes und (zumeist) egoistisches Wesen und er verschließt nicht die Augen vor dem Leiden als seinem Grundumstand, sondern er versucht, es zu ergründen. Und eben darum wird Schopenhauer – gerade auch wieder in der heutigen Zeit – zu einer wertvollen Quelle für Ansätze zu einer besonnen, gelassenen und gelungenen Lebensführung. Eine in ihrer Rücksichts- und Schonungslosigkeit zwar düstere, dafür aber gerade umso ehrlichere und hilfreichere Quelle zur Lebensweisheit.
Auf der Basis von Passagen aus Schopenhauers Hauptwerken und mit Fokus auf seinen berühmten "Aphorismen zur Lebensweisheit" arbeiten wir im Workshop die praktischen Ansätze seiner Philosophie heraus und wenden sie auf unterschiedlichen Lebenssituationen an.
Anhand von Schopenhauers scharfer Kritik am Optimismus lernen wir im ersten Treffen die Gefahren einer naiv optimistischen Lebensweise kennen und umreißen dabei die Grundzüge des philosophischen Pessimismus. Hierzu erkunden wir Schopenhauers egoistisch geprägtes Menschenbild und vor diesem Hintergrund besprechen wir die Ratschläge, die Schopenhauer zum gelungenen Leben gibt.
Im zweiten Treffen ziehen wir die Konsequenzen von Schopenhauers Pessimismus im Rahmen der zwischenmenschlichen Dimension. Vor dem Hintergrund von Schopenhauers Ethik erforschen wir die Maximen, die er zum Thema Beziehungen formuliert und vertiefen Themen wie u.a. den Umgang mit anderen Menschen, das Ansehen in der Gesellschaft, Freundschaft und romantische Liebe.
Gemeinsam erkunden wir Schritt für Schritt einen der faszinierenden Gedanken der Philosophiegeschichte und lernen eine Form der Weisheit kennen, die uns in unterschiedlichen Situationen dabei unterstützen kann, die richtigen Entscheidungen zu treffen, um gelassen und glücklich zu bleiben.
Referenten: Simone Cavallini und Erik Eschmann
Eintritt: 30 € / Kulturpass: 1,50 €
Anmeldung bis: 08.12.2023 ([email protected])
Weitere Informationen finden Sie hier.
| Date | Hours |
| --- | --- |
| | 15H00 - 17H00 |
| | 15H00 - 17H00 |
Content provided by Echo.lu – Content non-binding and subject to change.

To advertise your event (taking place in the capital) in our calendar, register all the information on Echo.lu and display it on our agenda.