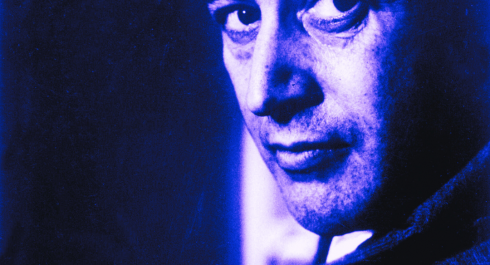 26.03.2024
Sous la nuit, la nuit.
La nuit est entrée dès les premiers poèmes dans la poésie de Paul Celan et n'en est plus jamais ressortie. Puis est arrivée cette nuit d'automne 1942 où les nazis sont venus frapper à la porte de ses parents pour les déporter vers la mort.
Une nuit si longue où Celan, sentant la menace, s'était caché et a donc pu échapper aux bourreaux. Une nuit qui a mangé sa mère et son père. Une nuit aussi, et un recueil de Celan, Épis de la nuit, le dit, devenue champ arable, moissonnable, fertile donc. Ce qui la verse dans toutes les polysémies, parce qu'il y a toujours, chez Celan, couche sous la couche, sens sous le sens, mot sous le mot. Nuit sous la nuit.
Paul Celan, né Paul Antschel en 1920 à Czernowitz en Bucovine (roumaine à l'époque, ukrainienne aujourd'hui) et mort à Paris en se jetant dans la Seine le 20 avril 1970, est, selon George Steiner, le poète européen le plus important de l'après-guerre. S'inscrivant en faux contre la sentence d'Adorno pour qui la poésie était devenue impossible après Auschwitz, Celan a construit ce qu'il a appelé une "contre-langue", pour pouvoir continuer à utiliser la langue allemande salie par les nazis.
Jean Portante vient de faire paraître sous le titre Rayons de nuit une anthologie thématique réunissant les poèmes sur la nuit écrits par Paul Celan et que Portante a traduits. Le recueil est enrichi par des œuvres du peintre Marc Feld. Certaines de ces œuvres entoureront la soirée qui se passera en deux parties, avec d'abord une approche de l'œuvre de Celan par Jean Portante, suivie d'une lecture bilingue des poèmes en français par Portante et en allemand par la comédienne luxembourgeoise Marie Jung.
| Date | Hours |
| --- | --- |
| | 20H00 - 21H30 |
| | 20H00 - 21H30 |
| | |
| --- | --- |
| adultes | 20 € |
| jeunes | 8 € |
| Kulturpass | 1.5 € |
Content provided by Echo.lu – Content non-binding and subject to change.

To advertise your event (taking place in the capital) in our calendar, register all the information on Echo.lu and display it on our agenda.