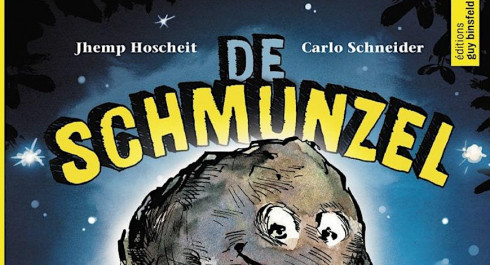 23.12.2023
Kannerliesung "De Schmuntzel"
Kannerliesung "De Schmuntzel"
Zwee Bëschhuese fannen no engem Stuerm en décke Steen, deen an enger Kaul läit an awer mol sou guer net an d'Minettsgéigend passt. Esou eng Entdeckung suergt natierlech fir eng grouss Opreegung. Eng Geschicht fir jiddereen dee mol gäre schmunzelt. No der Liesung kucke mer ob de Schmunzel sech net bei senge Frënn, deenen anere Meteoritte verstoppt huet.
Altersgrupp 5 -10 Joer
Op Lëtzebuergesch
Entrée 'natur musée': 5€
Saturday 23.12.2023
11H00 - 12H00
| | |
| --- | --- |
| just Entrée an de Musée bezuelebn (5 EUR) | 0 € |
Content provided by Echo.lu – Content non-binding and subject to change.

To advertise your event (taking place in the capital) in our calendar, register all the information on Echo.lu and display it on our agenda.