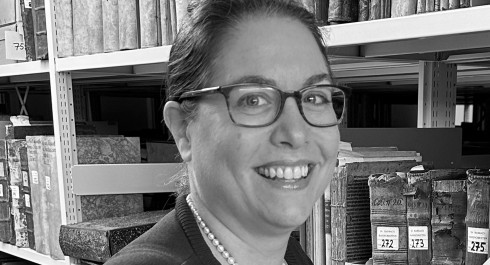 20.12.2023
Friedrich August Harrach: Ein habsburgischer Amtsträger zwischen Barock und Aufklärung
Friedrich August Harrach: Ein habsburgischer Amtsträger zwischen Barock und Aufklärung
Als Friedrich August Graf Harrach im Juli 1733 seinen Posten als Obersthofmeister der Statthalterin Erzherzogin Maria Elisabeth in Brüssel antrat, war er bereits ein erfahrener Politiker und Diplomat. Er diente der Statthalterin fast acht Jahre und übernahm in dieser Zeit immer mehr wichtige Aufgaben. Nach ihrem Tod 1741 wurde er zum Interims-Statthalter er-nannt, übte dieses Amt aber nur kurz aus und kehrte dann nach Wien zurück, wo er seine politische Karriere zwar fortsetzte, aber aufgrund seines frühen Todes seine Reformvorhaben nicht mehr umsetzen konnte. Der Vortrag behandelt sowohl das Leben des Friedrich August als auch die Geschichte seiner Familie anhand des heute im Österreichischen Staatsarchiv aufbewahrten Familienarchivs Harrach.
Dieses umfangreiche Adelsarchiv ist eine der bedeutendsten Quellen für die Erforschung der Habsburgermonarchie im Barockzeitalter.
auf Anmeldung
+352 47 93 30 214/414
Organisiert im Rahmen der Ausstellung "Sub umbra alarum. Luxemburg, Festung der Habsburger 1716-1741".
Wednesday 20.12.2023
18H00 - 19H00
Content provided by Echo.lu – Content non-binding and subject to change.

To advertise your event (taking place in the capital) in our calendar, register all the information on Echo.lu and display it on our agenda.