Brochures and leaflets provided by the Luxembourg City Tourist Office
Here you will find all the brochures available free of charge from the uxembourg City Tourist Office.
Please indicate the quantities needed and click on the "Order" button.
Download
Top City Views
Issue 2021
Discover the best panorama views of Luxembourg City!
Languages: French, German and English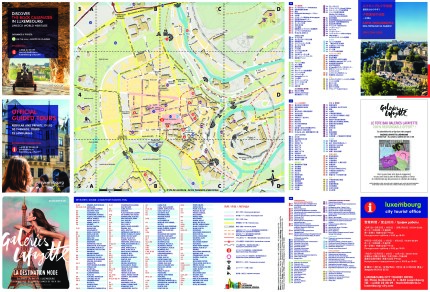 Download
Luxembourg City Map (JPN/CHN)
Issue 2022
Tourist map of Luxembourg City
Languages: Japanese and Chinese.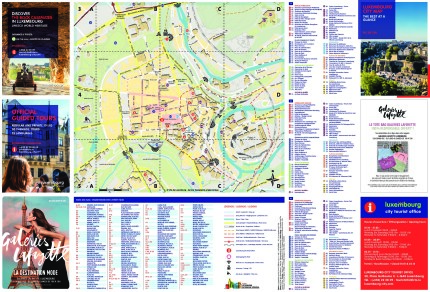 Download
Luxembourg City Map (FR/DE/EN)
Issue 2022
Tourist map of Luxembourg City
Languages: French, German and English