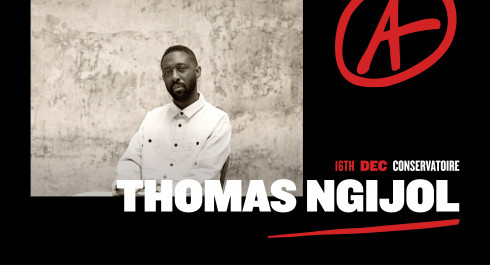 Expression orientale utilisée pour désigner une lueur particulière dans le regard qui semble être la marque d'un authentique guerrier. En astrologie chinoise, l'individu né sous le signe du Tigre est considéré comme " enflammé, dynamique, audacieux, impulsif, actif, un peu kamikaze, prenant des risques inutiles pour le plaisir et le panache " Cette expression ne correspond évidemment pas au profil de Thomas Ngijol mais a pour elle, cinq ans après " 2 ", de l'inspirer à remonter sur scène et à reprendre les routes de France et Luxembourg.
Saturday 16.12.2023
19H00 - 19H00
Content provided by Echo.lu – Content non-binding and subject to change.

To advertise your event (taking place in the capital) in our calendar, register all the information on Echo.lu and display it on our agenda.