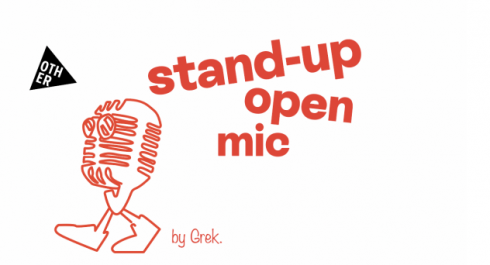 08.02.2024
STAND UP OPEN MIC BY GREK. 2.4
STAND UP OPEN MIC BY GREK. 2.4
Thursday - 08.02.24
(other)
Pas d'amoureux ou d'amoureuse, pas grave! Viens rigoler avec nous avant la Saint-Valentin et qui sait au détour d'un éclat de rire tu trouveras peut-être ton âme-sœur! Ou bien tu viens bien te marrer avec nous le temps d'une soirée avec les artistes qui pour cette 4e date viendront tester leurs blagues sur la scène du De Gudde Wëllen.
Quand : 08.02.2024
Ouverture des portes: 19h30
Début du spectacle: 20h
Entrée libre - sortie au chapeau
Pour les résas c'est par ici
https://www.billetweb.fr/open-mic-by-grek-2-4
Intéressé à participer à l'Open Mic au gudde Wëllen? Pas de soucis, voici le lien pour s'inscrire:
https://forms.gle/RqCfGjQsefwe7iAa7
Thursday 08.02.2024
20H00 - 20H00
Content provided by Echo.lu – Content non-binding and subject to change.

To advertise your event (taking place in the capital) in our calendar, register all the information on Echo.lu and display it on our agenda.