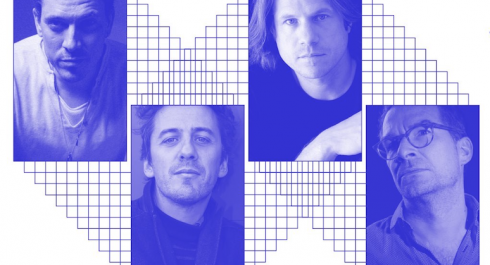 22.12.2023
Schumacher & Lamy & Herr & Demuth (LU) at De Gudde Wëllen - FRIDAY
Schumacher & Lamy & Herr & Demuth (LU) at De Gudde Wëllen - FRIDAY
DOORS: 20:30
SHOW: 21:00
PRESALE: 12/15
TICKETS AT THE DOORS: 20/15
AVAILABLE FOR KULTURPASS BENEFICIARIES
THEY ARE BACK
SCHUMACHER & LAMY & HERR & DEMUTH at De Gudde Wëllen for 2 NIGHTS IN A ROW!
Pascal Schumacher - Vibraphone
Greg Lamy - Guitare
Marc Demuth - Contrebasse
Jeff Herr - Drums
Get ready for an electrifying musical extravaganza as four legendary Luxembourgish maestros converge at the iconic De Gudde Wëllen for an unforgettable year-end concert! Picture this: a dynamic fusion of original compositions, timeless standards, and reimagined pop classics, all expertly crafted to transport you into a realm of Modern Groove Jazz euphoria.
Step into the vibrant atmosphere of De Gudde Wëllen, where the air will be charged with the creative energy of these seasoned musicians. Each note will be a testament to the rich musical tapestry woven by these long-time friends who share a passion for pushing the boundaries of sound.
This yearly tradition is not just a concert; it's a celebration of Luxembourgish musical heritage and a testament to the enduring power of friendship through music. So mark your calendars, gather your friends, and join us for a night of musical brilliance that promises to be the highlight of your year-end festivities. Don't miss the chance to witness these maestros create musical magic at De Gudde Wëllen—where legends come alive, and the groove never stops!
Friday 22.12.2023
20H30 - 20H30
Content provided by Echo.lu – Content non-binding and subject to change.

To advertise your event (taking place in the capital) in our calendar, register all the information on Echo.lu and display it on our agenda.