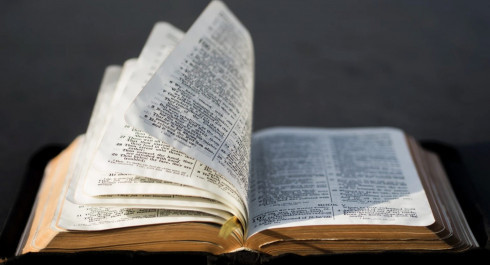 25.10.2023
Mit Freud und Lacan in der Bibel lesen
Mit Freud und Lacan in der Bibel lesen
Seit jeher wurde die Bibel auf unterschiedliche Weise interpretiert. Schon Origenes unterscheidet u.a. den Literalsinn (wörtliche, geschichtliche Auslegung) vom allegorischen Sinn (Interpretation im Glauben). Von großer Bedeutung wurde im vorherigen Jahrhundert die historisch – kritische Forschung, welche die geschichtliche Entwicklung sowie den kulturellen Kontext der unterschiedlichen Autoren der Bibel in den Blick nahm.
Aber auch die Psychoanalyse oder die Tiefenpsychologie entwickelten eine spezifische Sicht auf Bibeltexte. Protagonisten waren u.a. Françoise Dolto, Daniel Sibony, Eugen Drewermann, Marie Balmary aber auch Theologen wie Paul Bauchamp und André Wénin.
Nach wie vor stellen sich uns Fragen
was den Menschen ausmacht und strukturiert,
wie er sich humanisiert und subjektiviert,
welche Bedeutung die soziale Bindung dabeihaben,
wie umgehen mit dem Unbegreiflichen, der Leere
wie umgehen mit dem Bösen oder dem Leiden
nach der Bedeutung von Sprechen, Schweigen und Missverständnissen.
Solchen Fragen wollen wir in dem Seminar "Anthropologische und psychoanalytische Lektüre der Bibel" nachgehen.
Dabei wollen wir sowohl den Reichtum der Texte bezüglich unserer Fragestellungen entdecken, sowie die angewandten psychoanalytischen Begriffe besser verstehen.
Daten und Themen:
28.9. 2023: Die Schöpfungsmythen
25.10. 2023: Mann und Frau, Begegnung mit Gott, Konfrontation mit der Schlange (Mittwoch!)
23.11. 2023: Kain und Abel
14.12. 2023: Noah
11.1.2024: Der Turm von Babel
Methode: Nach einer kurzen Einführung in den geschichtlichen und kulturellen Kontext, interpretieren wir den jeweiligen Text im Dialog. Dabei gehen wir von den Fragen und Ideen aus, die uns durch die Lektüre des Textes kommen.
Leitung: Jean-Marie Weber, Dozent Uni.lu, Psychoanalyst und Theologe
Eintritt: Frei
Information & Anmeldung: https://ewb.lu/event/mit-freud-und-lacan-in-der-bibel-lesen/
| Date | Hours |
| --- | --- |
| | 19H00 - 21H00 |
| | 19H00 - 21H00 |
| | 19H00 - 21H00 |
| | 19H00 - 21H00 |
Content provided by Echo.lu – Content non-binding and subject to change.

To advertise your event (taking place in the capital) in our calendar, register all the information on Echo.lu and display it on our agenda.