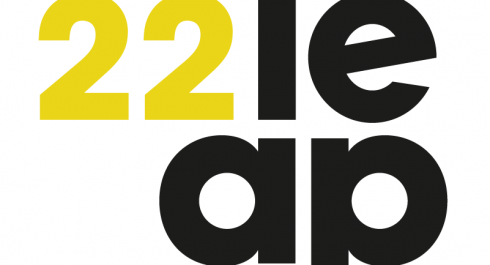 The Luxembourg Encouragement for Artists Prize

Sorry, there's no English version of this text.


Organisé par les Rotondes, présenté par RTL
Après Sophie Jung en 2016, Laurianne Bixhain en 2018 et Hisae Ikenaga en 2020, quel·le artiste verra son travail lancé sur le devant de la scène de la création contemporaine grâce au
LEAP – The Luxembourg Encouragement for Artists Prize
?
Le prix constitue un soutien à celles et ceux, toutes disciplines confondues, dont le talent et la vision se sont récemment démarqués et qui sont prêt·e·s à passer à l'étape supérieure. Au-delà de la récompense, le
LEAP
vise à renforcer la visibilité de l'artiste lauréat·e et à l'installer durablement dans le milieu de l'art contemporain.
Suite à l'appel à candidatures lancé en avril dernier, les cinq membres du jury ont retenu quatre artistes:
Les finalistes
Stefania Crișan
: L'artiste vit et travaille entre Timisoara en Roumanie, où elle est née en 1993, et Metz. Elle appréhende d'abord les choses avec l'œil du peintre. Pour elle, le facteur déclenchant de la création est une rencontre avec des paysages, des plantes, des minéraux, des personnes, des animaux. A partir de cette rencontre, l'artiste collecte des images, des souvenirs, des plantes, des phrases, des chants, des émotions. Ensuite, elle tente de mettre en tension ces différents éléments en élaborant des protocoles d'installation et de performance. Elle s'est récemment fait remarquer au Luxembourg en participant l'été dernier à
Brave New World Order
, la dernière édition de la Triennale Jeune Création.
Paul Heintz
: Né en 1989 à Saint-Avold, il vit et travaille entre Paris et la Lorraine. Les œuvres de Paul Heintz explorent à travers différents médias la réversibilité des rapports entre réel et fiction, vérité et simulation, norme et anomalie. Le monde ordinaire y apparaît ainsi parsemé d'artifices et de simulacres qui, parce qu'ils sont parfaitement intégrés dans la trame du quotidien, suscitent des effets d'étrangeté ou de burlesque d'autant plus saisissants. Paul Heintz a participé à la Triennale Jeune Création en 2017, a présenté l'exposition
Shanzhai Screens
aux Rotondes en 2019 et a mené au Luxembourg divers projets de performance et d'art visuels sur des périodes de plusieurs mois.
Lynn Klemmer
: Née en 1994 à Esch-sur-Alzette, l'artiste vit et travaille actuellement à Berlin. Le travail de l'artiste multimédia associe vidéo, son, sculpture, textiles et outils numériques. Sa pratique se situe à la croisée des supports analogiques et numériques pour interroger la place de l'humain dans un paysage algorithmique, urbain et naturel en constante évolution. De mars à juillet 2022, Lynn Klemmer était artiste en résidence au Casino Display à Luxembourg-Ville.
Mary-Audrey Ramirez
: Née en 1990 à Luxembourg, elle est aujourd'hui basée à Berlin. Les récents développements de son œuvre artistique laissent apercevoir une obsession avec le monde imaginaire. Dans son travail, l'artiste oppose le fantastique et la vie réelle, en exposant, par exemple, des créatures étranges, insectoïdes, aux surfaces brillantes ou gluantes, issues certainement de nouveaux mondes et qui sont en contraste avec l'univers blanc et propre d'une galerie d'art. Son inspiration est nourrie par le cosplay, les jeux vidéo et la migration constante du numérique dans notre monde.
Le jury
Le jury du
LEAP – Luxembourg Encouragement for Artists Prize
est composé des personnalités du Luxembourg, de France, de Belgique et d'Allemagne dont l'expertise en art contemporain est établie.
Marc Gubbini, architecte et collectionneur à Luxembourg
Frank-Thorsten Moll, directeur, IKOB – Musée d'Art Contemporain, Eupen
Alice Motard, directrice, Centre Européen d'Actions Artistiques Contemporaines - CEAAC, Strasbourg
Gertrud Peters, directrice artistique, KIT – Kunst im Tunnel, Düsseldorf
Annabelle Ténèze, directrice, les Abattoirs, Musée – Frac Occitanie Toulouse
Genre: Contemporary art
Location: Galerie
Additional information: Award ceremony and opening: Thu 17.11.22 >18:00Opening hours: Thu + Fri >15:00-19:00 Sat + Sun >13:00-18:00 closed from Monday to Wednesday
Price: Free entry
Content provided by Echo.lu – Content non-binding and subject to change.

To advertise your event (taking place in the capital) in our calendar, register all the information on Echo.lu and display it on our agenda.