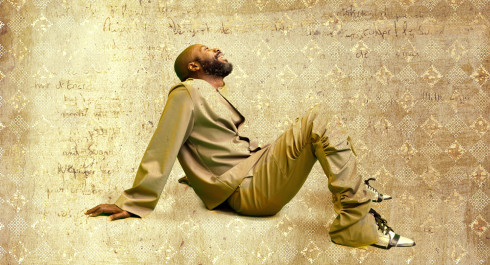 Youth Rising Festival: Edgar Sekloka
Youth Rising Festival: Edgar Sekloka
Sorry, there's no English version of this text.

Le Youth Rising Festival veut mettre la jeunesse à l'honneur, donner une voix aux cultures afro-caribéennes et célébrer le talent d'artistes locaux⸱ales et européen⸱nes. Il se clôturera sur le concert d'Edgar Sekloka.

Lauréat du Prix des Musiques d'Ici 2018, l'auteur-compositeur-interprète Edgar Sekloka, ancien acolyte de Gaël Faye au sein du groupe Milk, Coffee and Sugar, propose dans son nouveau spectacle Musique Noire une synthèse réussie entre rap et chanson, qu'il colore de diverses influences puisées dans les Musiques du Monde et le blues. Accompagné du chanteur et percussionniste Koto Brawa et du guitariste Jean-Baptiste Meyer-Bisch, il distille sans concession ses mots, dénonçant les aliénations des temps modernes, à travers des chroniques sociales du quotidien, tout en propageant sa bienveillance fortement contagieuse.


Genre: Festival
Organizer / Collaboration: Organized by Lëtz Rise Up, en collaboration avec les Rotondes
Location: Klub
Price: Prévente: ≤ 30 ans : gratuit, réservation recommandée >30 ans : 8€ + 1€ (frais) Caisse du soir: ≤ 30 ans : gratuit >30 ans : 12€
Links:
Content provided by Echo.lu – Content non-binding and subject to change.

To advertise your event (taking place in the capital) in our calendar, register all the information on Echo.lu and display it on our agenda.