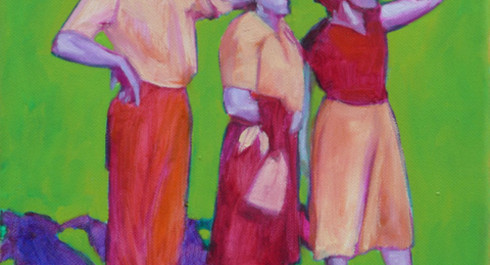 10h00 – 12h00 | Workshop for teenagers aged 13+
14h30 – 17h30 | Workshop for Adults
Lynette Yiadom-Boakye's portraits appear timeless. Artist Chantal Maquet invites you to look for clues in archive photographs that refer to a very specific period or moment in time.
Is it possible for us to copy a photo and do without certain details that make it belong to a certain time? What is left? And what could we add to locate our image in a completely different period? Does painting allow us to make time disappear? And what role does colour play in this?
Content provided by Echo.lu – Content non-binding and subject to change.

To advertise your event (taking place in the capital) in our calendar, register all the information on Echo.lu and display it on our agenda.