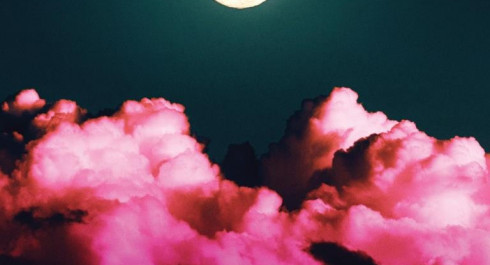 Es ist Abend. Der Salon einer privilegierten Familie. Man plaudert, vertreibt sich die Zeit mit Gesellschaftsspielen, singt, kurzum, man lebt für sich in Frieden und Eintracht. Doch langsam dringen beunruhigende Nachrichten hinter die verschlossenen Türen des Wohn-zimmers, im Radio spricht man von Krankheiten, Krisen, Kriegen.
Die einst selbstverständliche Sorglosigkeit schwindet und in dieser neuen Ausweglosigkeit entstehen neue Fragen: Wie wird es weitergehen? Was können wir dazu beitragen, dass alles sich doch noch zum Besseren wendet? Wie können wir uns und die Welt am Leben erhalten?
Die Stückentwicklung Weinender Mond ist der Versuch, einerseits unserer Gesellschaft einen Zerrspiegel vorzuhalten, der ihre Abgründe sowohl nachfühlt als auch karikiert, andererseits aber auch eine einzigartige Mischung zwischen Schauspiel, populärer und zeitgenössischer Musik zu schaffen. Zusammen mit den Darstellern erarbeiten Jacques Schiltz und Claire Wagener einen neuen Text, der u.a. von Kafka, Pilnjak und Majakowski inspiriert ist.
Der musikalische Teil der Produktion besteht aus einer kontrastreichen Auswahl von Volksliedern und Chansons, sowie der zeitgenössischen Musik des luxemburgischen Komponisten Claude Lenners, dessen Werk Telefonitis an diesem Abend seine Uraufführung erlebt. Es spielen die Musiker von Kammerata Luxembourg
Content provided by Echo.lu – Content non-binding and subject to change.

To advertise your event (taking place in the capital) in our calendar, register all the information on Echo.lu and display it on our agenda.