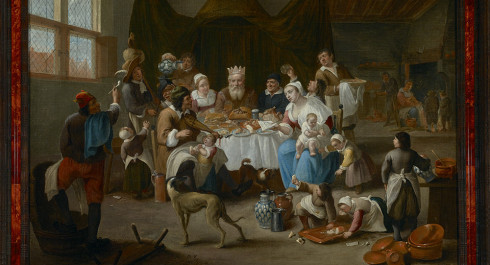 15.12.2023
Villa Noël: Le roi boit! et toi?
Villa Noël: Le roi boit! et toi?
Come and meet one of the most emblematic paintings of the festive season at the Villa Vauban: The King Drinks by Mattheus Van Helmont. This work is full of mysteries and fascinating stories just waiting to be revealed.

What can you expect from this unique experience? Expect to be immersed in the festive atmosphere of the era, with enchanting music, exquisite Christmas biscuits - and of course - a sumptuous wine tasting that will awaken your senses and evoke the royal festivities of yesteryear.

Public: Adults
Date: Friday 15.12
Time: 18:00 - 20:00
Language: FR
Friday 15.12.2023
18H00 - 18H00
Content provided by Echo.lu – Content non-binding and subject to change.

To advertise your event (taking place in the capital) in our calendar, register all the information on Echo.lu and display it on our agenda.