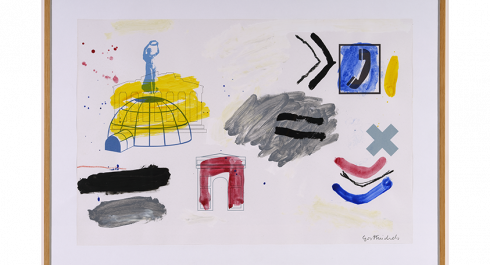 Under the sign of Gast Michels
Under the sign of Gast Michels
This autumn, the Cercle Cité and the National Museum of History and Art present Gast Michels' first comprehensive retrospective, covering 30 years of his work.
Travel through Gast Michels' work, filled with signs and symbols, and discover the language that the artist has created for himself by participating in this guided tour with sign language interpretation by Ms Lynn Bidaine of the HörgeschädigtenBeratung SmH.
Location: Cercle Cité, Ratskeller exhibition space (rue du Curé)
Free admission | no registration needed, subject to availability
Free guided tour, in German sign language.
Content provided by Echo.lu – Content non-binding and subject to change.

To advertise your event (taking place in the capital) in our calendar, register all the information on Echo.lu and display it on our agenda.