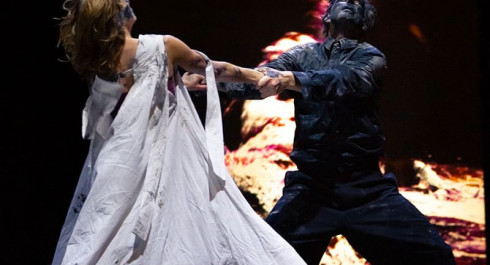 Ultima Vez / Wim Vandekeybus
Ultima Vez / Wim Vandekeybus
Wim Vandekeybus collabore pour ce projet, qui mêle différentes disciplines artistiques, avec la compositrice de musique électroacoustique Charo Calvo, huit danseurs.ses et avec le performeur et plasticien Olivier de Sagazan.
Vandekeybus développe dans cette nouvelle création un langage chorégraphique sur base des réactions impulsives et instinctives qui naissent lors de situations de risque physique et de danger. L'œuvre de de Sagazan est la transfiguration du corps et du visage, à l'aide d'un masque en argile et de peinture créé en direct, sur scène, en un amas de chair anonyme. Un spectacle où les corps, en tant que sculptures vivantes, de chair, se balancent entre l'utopique et l'horrible, entre le puissant et le fragile.
Content provided by Echo.lu – Content non-binding and subject to change.

To advertise your event (taking place in the capital) in our calendar, register all the information on Echo.lu and display it on our agenda.