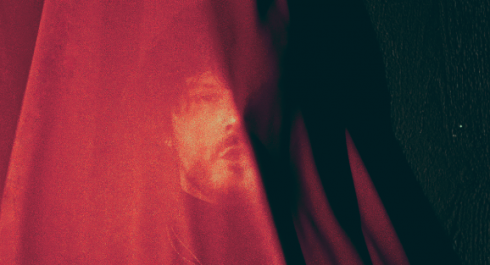 15.12.2023
THEM LIGHTS (LU) at De Gudde Wëllen
THEM LIGHTS (LU) at De Gudde Wëllen
Friday - 15.12
(dark electro pop)
DOORS 20:30
SHOW 21:00
PRESALE 13/9 (student)
https://loveyourartist.com/en/events/them-lights-lu-at-de-luxembourg-3A9UZ3
TICKETS AT THE DOORS 15/12 (student)
THEM LIGHTS (LU)
Enter the kaleidoscopic mind of Sacha Hanlet, singer, songwriter and record-producer based in Luxembourg. While some listeners know the musician as drummer from the instrumental math-rock outfit MUTINY ON THE BOUNTY, known for their kinetic display of energy and extensive touring across Europe, Asia and North America, THEM LIGHTS transcends the boundaries of live instrumentation oscillating between Blade Runner-arpeggios, dark electronica and a mainstream sensibility.
With his confident production style, Sacha Hanlet excels at building vibe and atmosphere always highlighting the range of his soulful voice.Take for starters the falsetto-driven `Estanque` where eastern-tinged electronics slowly build before morphing into a mind-bending chorus driven by an indelible hookline that proves hard to resist. It's wistfully romantic, visceral and instantly pleasurable. The visual aspect of this project speaks to Sacha Hanlet's interest in exploring different creative spaces. Building on his expertise as a lighting designer, this bold aesthetic channels the haunted reveries of the 80's – a pop cultural period that opens up dream landscapes and unconscious visions. Taking cues from the spectral RnB of The Weeknd, the rapture of Thriller-period MJ and synthesizing them with the trailblazing works of contemporary hip hop. Them Lights is a mysterious pop enigma in it's own right.
Friday 15.12.2023
20H00 - 20H00
| | |
| --- | --- |
| Standard | 13 € |
| Student | 9 € |
Content provided by Echo.lu – Content non-binding and subject to change.

To advertise your event (taking place in the capital) in our calendar, register all the information on Echo.lu and display it on our agenda.