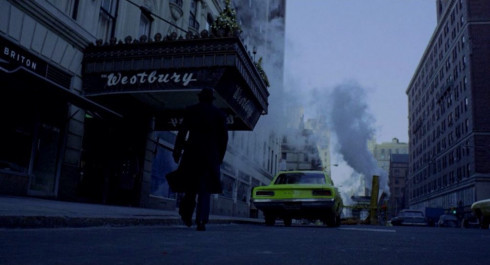 13.12.2023
The French Connection (William Friedkin)
The French Connection (William Friedkin)
The French Connection
USA 1971 | William Friedkin | vo | 104' | digital | Cast: Gene Hackman, Roy Scheider, Fernando Rey | D'après : le livre de Robin Moore
> 5 Oscars including Best Picture & Best Director, 1972
Two New York narcotics cops, Buddy Russo and Jimmy "Popeye" Doyle, find themselves on the trail of a major heroin shipment from Marseille. From stakeouts to shadowing, from arrests to insane chases through the streets of New York, Popeye and Russo are going to dismantle what crime archives are now calling... the French Connection.
« It is routinely included, along with Bullitt, Diva and Raiders of the Lost Ark, on the short list of movies with the greatest chase scenes of all time. What is not always remembered is what a good movie it is apart from the chase scene. » (Roger Ebert)
« An electrifying achievement, drawing its high-voltage forward momentum from the collision of semi-documentary procedural, with its based-on-real-events verisimilitude, and downbeat rogue-cop revisionism. » (Slant Magazine)
« French Connection fait partie de cette short list de films qui ont laissé une empreinte indélébile et déterminante sur le genre policier. » (àVoir-àLire.com)
Wednesday 13.12.2023
18H30 - 20H15
| | |
| --- | --- |
| Tarif plein | 3.7 € |
| Tarif réduit | 2.4 € |
| Kulturpass | 1.5 € |
Content provided by Echo.lu – Content non-binding and subject to change.

To advertise your event (taking place in the capital) in our calendar, register all the information on Echo.lu and display it on our agenda.