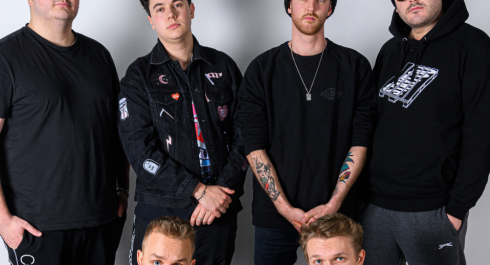 STAYFOU (LU) + SIXO + DJ SET BY CONTRÔLE TECHNIQUE
STAYFOU (LU) + SIXO + DJ SET BY CONTRÔLE TECHNIQUE
DOORS 20:00
SHOW 20:30
PRESALE 13/9 (student)
https://bit.ly/3EPok2i
TICKETS AT THE DOORS 15/12 (student)
STAYFOU (LU)
Stayfou is a Luxembourgish artist-collective, having built its foundation with new hip hop and rap music. Formed by the individual rap artists and musicians Skinny J, Turnup Tun, Tommek, Ragga, Luk, and Maddy - you are definitely in for a treat with a guarantee that you haven't seen anything close to their performance in a long time on a Luxembourgish stage. They're always packed and strapped with the hardest modern trap beats as well as a good load of them good old-fashioned classic hip hop sounds you know from back in the day. Be prepared for a diverse and energetic live show packed with some serious lyrical controversy!
Content provided by Echo.lu – Content non-binding and subject to change.

To advertise your event (taking place in the capital) in our calendar, register all the information on Echo.lu and display it on our agenda.