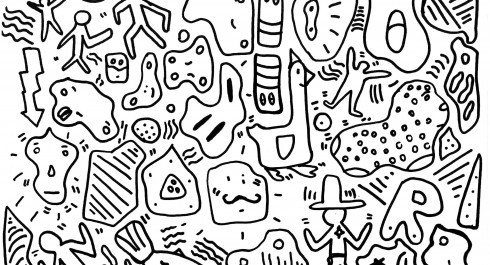 29.06.2023
Street Art Workshop
Pour foyers scolaires et maisons relais

Sorry, there's no English version of this text.

Voie 15, phase 2 : la locomotive entre dans la Galerie des Rotondes ! Comme la tranche de quai grandeur nature avant elle (avec ses rails, ses assises et ses chariots), elle est d'un blanc immaculé – du moins, au départ. Cette installation participative est une invitation lancée aux enfants des groupes scolaires et maisons relais à venir y laisser leurs empreintes.

En début de chaque session, l'artiste encadrant l'atelier proposera une initiation au monde du street art et aux différentes techniques du genre. Il/elle accompagnera ensuite les participant·e·s dans la création d'une œuvre d'art, une composition collective pour expérimenter et tester une des techniques présentées.


Organizer / Collaboration: Organized by Rotondes & Kamellebuttek
Duration: 120'
Location: Galerie
Language: En luxembourgeois, en français ou en anglais
Additional information: Pas de connaissances spécifiques requises Un seul groupe par créneau
Price: 6€ par enfant Accompagnateur∙rice·s gratuit
Links:
| Date | Hours |
| --- | --- |
| | 14H30 - 14H30 |
| | 14H30 - 14H30 |
| | 14H30 - 14H30 |
| | 14H30 - 14H30 |
| | 14H30 - 14H30 |
Content provided by Echo.lu – Content non-binding and subject to change.

To advertise your event (taking place in the capital) in our calendar, register all the information on Echo.lu and display it on our agenda.