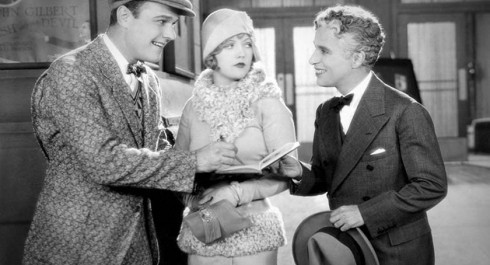 11.06.2023
Show People (Why We Love Cinema)
Show People (Why We Love Cinema)
Dans le cadre de la retrospective « L.A. Babylon – Mapping a Metropolis »
Show People
USA 1928 | King Vidor | intertitres anglais | 79' | 16mm | Cast : Marion Davies, William Haines, Charles Chaplin, Douglas Fairbanks
► Avec accompagnement live au piano par Hughes Maréchal
Country girl Peggy Pepper wants to be a movie star in Hollywood. Billy Boone manages to land her a job in a cheap comedy. Pepper quickly starts to make a name for herself as Patricia Pepoire, forgetting all about Boone...
« All immensely colored and glamorous beyond reality. It has laughs, studio atmosphere galore, intimate glimpses of various stars, considerable Hollywood geography, and just enough sense and plausibility to hold it together. » (Variety)
« It is a hardy satire on Hollywood life, directed by King Vidor. But he is not alone responsible for the gaiety in this picture, for Marion Davies shares honors with him through her unusually clever acting. Some of it is keen, well-thought-out wit, and even the more obstreperous moments are effective because there is an excuse for the boisterousness. » (The New York Times)
Sunday 11.06.2023
17H30 - 19H30
| | |
| --- | --- |
| Tarif plein | 3.7 € |
| Tarif réduit | 2.4 € |
| Kulturpass | 1.5 € |
Content provided by Echo.lu – Content non-binding and subject to change.

To advertise your event (taking place in the capital) in our calendar, register all the information on Echo.lu and display it on our agenda.