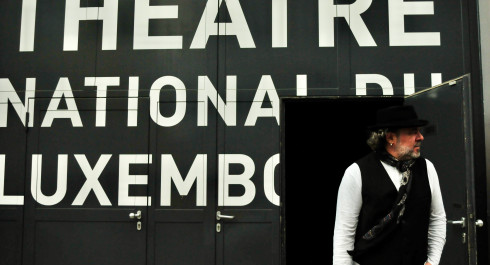 Serge Tonnar-Eleng am TNL
Serge Tonnar-Eleng am TNL
Mat dësen 2 Optrëtter eleng virum Publikum schléisst de Spillmann d'Joer of. Lidder vum neien Album "Jo an Amen", awer och al Klassiker aus geschwënn 20 Joer, ginn hei op dat Néidegst reduzéiert : eng Gittar an eng Stëmm. Dat ass d'Geleeënheet fir de Publikum si an enger intimer an ursprénglecher Form z'erliewen, vun "Belsch Plaasch" iwwert "Vollekslidd" bis bei "Guer keng Fro".
Avec ces deux concerts, seul devant le public, le barde termine l'année en beauté. Ses nouvelles chansons de l'album "Jo an Amen", mais aussi des classiques des vingt dernières années, sont réduites au strict minimum : une guitare et une voix. C'est l'occasion pour le public, de les entendre dans une forme intime et authentique, de "Belsch Plaasch" en passant par "Vollekslidd" jusqu'à "Guer keng Fro".
Content provided by Echo.lu – Content non-binding and subject to change.

To advertise your event (taking place in the capital) in our calendar, register all the information on Echo.lu and display it on our agenda.